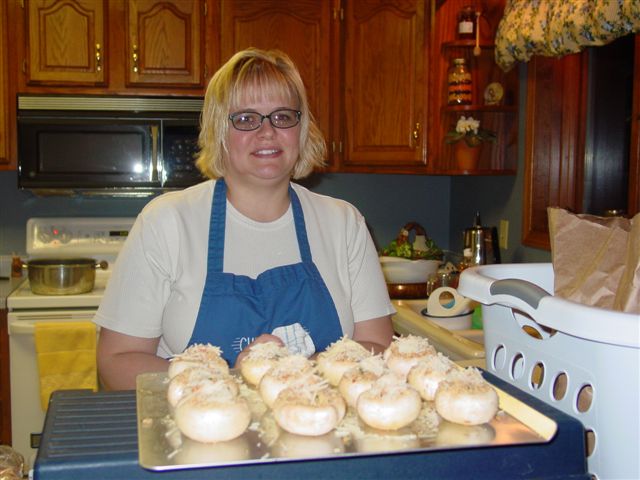 Chef Robin is one of those people who just cannot sit down for more than ten minutes. Through her life she has kept busy from spending her teenage summers in the CapitolAires Drum & Bugle Corps to producing "One Night's Lodging", a play she wrote and produced with Millenium Theater, Ltd. Annually, she produces "The Fantasy Cabaret", a benefit for the Make-A-Wish Foundation of Wisconsin.

Chef Robin began her interest in food as a child, complaining to her mother that there were never any cookies in the house. Her Mum's response, "Well, bake them yourself." With the ingredients and recipes on hand, Chef Robin began to learn the basics of cooking, mastering contests in 4-H and at her childhood church.

And she's never stopped. Robin has been hosting dinner parties, afternoon teas, wine tastings, and wedding/baby showers while mastering the delicate skills of hospitality and cooking.

She's still not sitting down.
Contact Chef Robin Today!
(608) 221-0010
robin@chefrobinsnest.com